**The DoMore24 Campaign is ongoing thru noon Thursday, May 22! Please make a donation to support NVCSA and Cue Camp Virginia at www.DoMore24.org/NVCSA!See below for more info.

NVCSA - Providing Advocacy, Education, and Support for Families and Professionals who choose to use Cued Speech with Deaf and Hard of Hearing Children in the Northern Virginia Area
Now you can follow us on Twitter @NoVACuedSpeech and on Facebook https://www.facebook.com/NCRCuedSpeech/?modal=admin_todo_tour!
---
UPCOMING EVENTS:
It's time for the annual DoMore24 campaign, the online fundraiser conducted by United Way of the National Capital Region to support local non-profits. Last year your gifts helped the 24-hour campaign to raise almost $5,000 for NVCSA to subsidize program costs and scholarships for families attending Cue Camp Virginia, as well as family events and advocacy within NoVA and the National Capital Region. This year's event will be held from noon on May 23rd thru noon on May 24th. Please plan to make a $24 donation, and ask your friends to do the same!!
Early donations are now being accepted, at https://www.domore24.org/NVCSA or go to the main site, https://www.domore24.org/ and search "NVCSA" or "Cue Camp Virginia". All donations count toward end-of-campaign prizes!
---
NVCSA Annual Golf Tournament
May 24th, 2019
Location: Bristow Manor Golf Club (near Manassas, VA)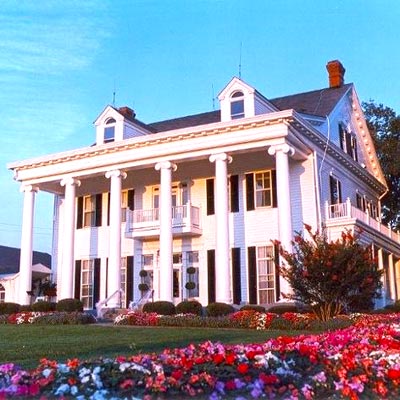 Get your foursome together and join us for a spring afternoon of golf, followed by a beautiful evening on the grounds of Bristow Manor for prizes, raffle, dinner and music. Individuals welcome and will be placed on a team. Best-ball format makes it fun for golfers of all levels.
Event starts at 12:20 p.m. on Friday, May 24th, 2019. Arrive early to have lunch and use the practice range.
Entrance fees ONLY $99 per person.
Email questions to info@nvcsa.org.
For more information and REGISTRATION, select the Charity Golf Scramble link in the upper menu of this page.
_______________________________________________________________________________________________
Adult Beginning Cued Speech Classes
Learn the entire Cued Speech system for American English in four sequential weekend sessions:
Saturday, May 11th, 8:00 a.m. - 12:00 noon
Saturday, May 25th, 8:00 a.m. - 12:00 noon
Sunday, June 2nd, 1:00 p.m. - 5:00 p.m.
Saturday, June 8th, 2:00 p.m. - 5:00 p.m.
Classes will be held at the Northern Virginia Resource Center for Deaf and Hard of Hearing Persons (NVRC), 3951 Pender Drive, Suite 130, Fairfax, VA 22030.
To register: Email your name, phone number and preferred contact email address to info@nvcsa.org. Include any other info you think we need to know! (Classes will be taught in spoken English.) Registration deadline is Thursday, May 9th.
__________________________________________________________________________________
Cue Camp 2018
Cue Camp Virginia 2018 from NVCSA on Vimeo.
Cue Camp Virginia 2018
from NVCSA on Vimeo.
---
TEDx Presentation on Cued Speech

TEDx presentation on Cued Speech given during the summer of 2015 by Cathy Rasmussen, an educator with expertise in language and communication.
---
Photos from Cue Camp 2017
If you weren't there, here's what you missed:
Link to NVCSA SlickPic page with more option: Cue Camp 2017
---
What is Cued Speech?
The first CueMom - 1985
---


What is Cued Speech?

Cued Speech is a system consisting of one hand synchronized with the natural mouth movements of spoken language. In English the hand shows eight different hand shapes, representing 25 different con- sonant sounds, used in four placements around the mouth, representing 15 unique vowel sounds.

Cued Speech helps the deaf person attach meaning to auditory information and helps to clarify the phonology of the spoken language.

Can Cued Speech Be Used With Other Communication Systems?

YES! Cued Speech complements all the various auditory and signed language approaches. The typical deaf cuer is flexible, able to communicate with speech, speechreading, Cued Speech, and signed language.

Why Should Cued Speech Be Used?

Literacy is the original and primary goal of Cued Speech, by providing the appropriate phonemic language base for learning to read. Cued Speech also supports the development of lipreading, auditory discrimination, and speech.

Cued Speech has been adapted to more than 65 different languages and dialects. Cued Speech associations and centers are located around the world.

RESEARCH AND THEORY SUPPORT CUED SPEECH (Laurent Clerc National Deaf Education Center, Gallaudet University, Fall 2003, Vol 5. Iss. 1)


S
P
A
C
E
R

What is NVCSA?

The Northern Virginia Cued Speech Association (NVCSA) provides Education, Advocacy and Support for families and professionals who choose to use Cued Speech with deaf or hard of hearing children.

NVCSA sponsors family-oriented get-togethers throughout the year, as well as periodic informational events. NVCSA volunteers plan and staff Cue Camp Virginia, a family learning weekend held annually over the Columbus Day weekend to provide Cued Speech instruction and a sense of community to families and professionals who choose to use Cued Speech.